Championships
FIA EUROPEAN RALLYCROSS CHAMPIONSHIP

The FIA European Rallycross Championship, presented by Monster Energy, supports the FIA World Rallycross Championship and remains the only FIA sanctioned Rallycross Championship in the world. The calendar for 2018 features five rounds across Europe; Spain, Norway, Sweden, France and Latvia and elevates the sport to a previously unparalleled level.
Rallycross hosts teams racing specially designed production-based cars boasting almost twice the power of World Rally Championship (WRC) cars, which accelerate faster than an F1 car delivering 0-60mph in less than two seconds. Each event is centred on a series of short, sharp, all-action races over a mixed circuit of asphalt and loose gravel.
Total television audience numbers for last year's FIA World Rallycross Championship shows an increase of more than 550% in dedicated coverage (live, as-live or highlights), broadcast hours reveal a 444% increase with TV stations broadcasting 3,982 hours of World RX coverage throughout the season, while combined household reach nearly doubled as the number of broadcasters covering World RX rose to 58.
The Championship also witnessed huge growth via social media with the overall, average reach across all platforms per event rising from 430,000 in 2013 to 6.7 million in 2014 and live event attendance was another success story with a 130% increase in fans attending races in 2014.
2018 FIA European Rallycross Championship schedule
Round 1: Barcelona, Spain – 14th/15th April
Round 2: Mettet, Belgium – 12th/13th May
Round 3: Höljes, Sweden – 30th June/1st July
Round 4: Lohéac, France – 1st/2nd September
Round 5: Riga, Latvia – 15th/16th September
---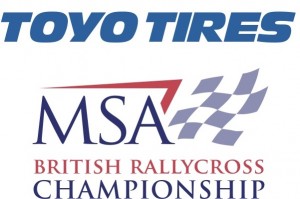 MSA BRITISH RALLYCROSS CHAMPIONSHIP
Rallycross has its roots firmly in Britain, with the first ever event taking place at Lydden Hill, Kent, on Saturday 4 February 1967. Originally intended as a one-off event for TV, it was such a huge success that more TV specials soon followed and the first British Rallycross Championship was born in 1976.
The 2018 Toyo Tires MSA British Rallycross Championship consists of nine rounds over eight weekends, and incorporates the new bespoke circuit at Silverstone designed and created specifically to be used during the World Championship round.
With the increased popularity of the World and European Championships, the British series has also benefitted with thousands of enthusiastic spectators attending the events. Administered by the MSA, the governing body of motorsport in the UK, and organised by the British Automobile Racing Club, the British RX events incorporate classes for Supercar, Supernational, Junior and RX150s.
Achieving nationwide media coverage in key weekly, monthly and online media outlets, social media is also at an all-time high, while TV footage featuring 48-minute highlight shows from each event are aired on BT Sport and Motorsport TV.
2018 British Rallycross Championship Schedule
Round 1: Silverstone – 17th March
Round 2: Lydden Hill – 2nd April
Round 3: Croft – 6th May
Round 4: Pembrey – 23rd June
Round 5: Pembrey – 24th June
Round 6: Croft – 29th July
Round 7: Lydden Hill – 27th August
Round 8: Pembrey – 23rd September
Round 9: Silverstone – 3rd November
---
RALLYCROSS FRANCE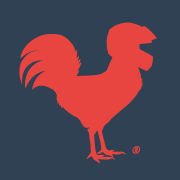 The French Rallycross Championship was introduced in 1976 with the first event at Lohéac in September that year. It is  considered by many to be the most closely-contested domestic rallycross championship in the world, and features 10 races in its national territory in 2018.
The championship is held dear to the French public, enjoyed by thousands of enthusiastic supporters at every race offering the opportunity to get close to the cars and drivers. Administered since 1982 by the AFOR (French Association of Organizers of Rallycross) and labelled by the FFSA (French Federation of Motor Sport), the series is now represented by a single brand 'Rallycross France'.
Broadcast on La Chain L'Equipe for the first time in full in 2016, Rallycross France was seen by almost three million people on television, with an average 65,000 viewers each round. Rallycross France also enjoyed increased visitor attendance at each event, particularly the Dreux round which was also broadcast live.
2018 Rallycross France Schedule
Round 1: Abbeville Baie De Somme – 5th/6th May
Round 2: Essay Ducs – 19th/20th May
Round 3: Châteauroux Saint Maur – 2nd/3rd June
Round 4: Faleyras – 16th/17th June
Round 5: Sarthe Lavaré – 30th June/1st July
Round 6: Pont de Ruan – 14th/15th July
Round 7: Kerlabo – 28th/29th July
Round 8: Mayenne – 22nd/23rd September
Round 9: Lessay-Manche – 6th/7th October
Round 10: Dreux – 20th/21st October
---