Philippe Maloigne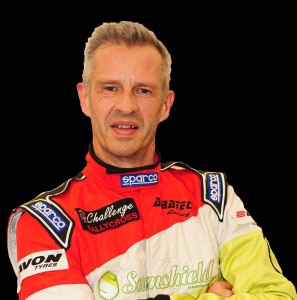 Full Name: Philippe Maloigne
Known as: 'Sam'
Date of birth: April 21 1963
Place of birth: Senlis (Oise) – France
Residence: Beauvais (Oise) – France
Nationality: French
Marital status: Married to Fouzia
Children: 2 boys, Edgar (15) & Bruce (19)
Profession: Business manager
Favourite track: Barcelona, Spain
Best racing moment: Winning a heat in my third Supercar race in the French championship
Worst racing moment: None to speak of
Likes: Exceeding my own expectations
Dislikes: Unsportsmanlike behaviour
Racing ambition: To achieve a podium in international championship
Helmet colours: At the moment it's carbon, I'm waiting for my first outright victory in Supercars to get a custom paint job!
---
Philippe Maloigne began his motorsport career in 1982 competing in International Motocross, achieving several top ten finishes, podium places and victories, becoming French Supercross Champion in 1987.
In 2014, he moved into rallycross contesting the Super 1600 category in a Citroën Saxo where he finished on the podium at Lavaré and Pont de Ruan, and finished the season seventh overall.
In 2015 Philippe made his Supercar debut in France, winning a heat at his first attempt, and joined the ranks of the FIA European Rallycross Championship for the final two rounds in Spain and Italy, piloting a Citroën C4. On both occasions he reached the semi-finals, finishing just outside the top three qualifying positions, with a season-best fourth in Barcelona.
This season Philippe will spearhead Albatec's assault on the French Rallycross Championship aboard one of the team's two-litre, 16v Peugeot 208 RX Supercars.